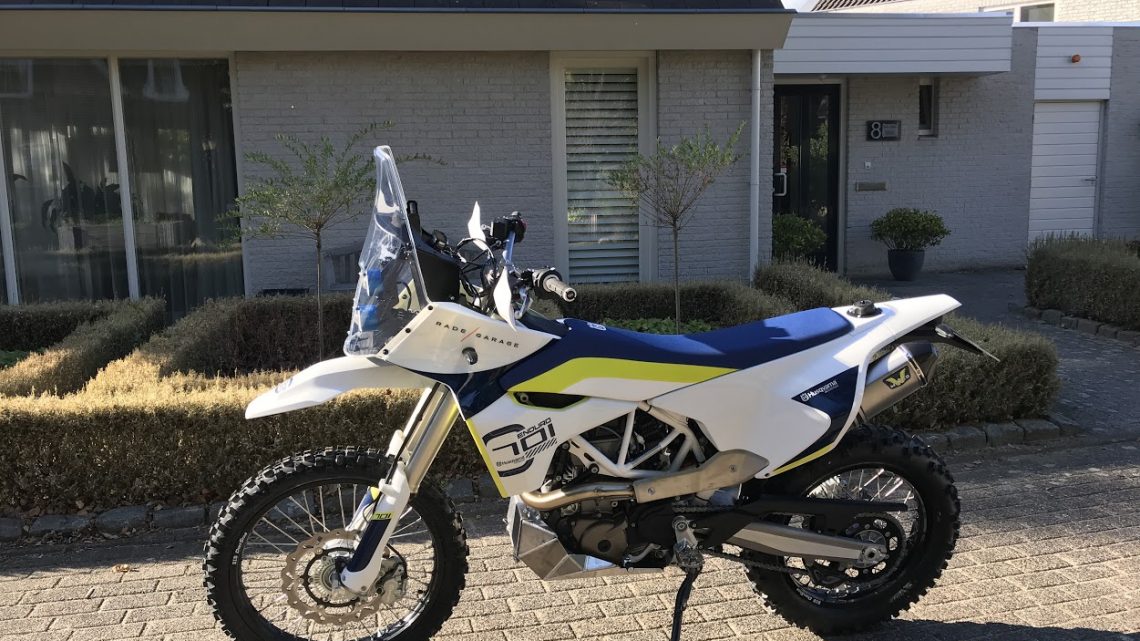 My Husqvarna 701 Adventure
28. September 2018
On september 15th 2018 i've bought myself a brand new Husqvarna 701 Enduro. The bike was completely stock. In the past months I have read a lot about the 701. I found out what kind a flaws the bike has and what addons are available to create an adventure style bike.
In the following week I've ordered lots of goodies from all over the world:
Rade Garage fairing from Czech
Rade Garage skidplate with toolbox
RallyRaid.co.uk billet fuel filler + acerbis cap from Great Britain
Cycra probend ultra CRM from United States of America
Wings exhaust from Slovenia
and some small stuff like Pivot Pegz springs, snake-brake, front fork bleeders at AdvSpec from Great Britain
… and some local Michelin Enduro medium tires 90/90×21 and 140/80×18
Saturday 22th september I went to the dealer to pick up my new bike. Meanwhile all the parts we're being delivered, so every evening in the following week I was tinkering on my bike.
Friday september 28th my bike was all set-up, now it looks like this.