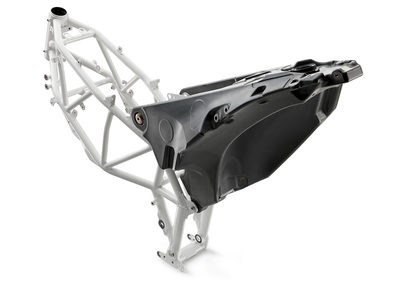 Frame differences KTM 690 & Husq 701
16. June 2018
In another post I mention that the Husqvarna 701 is just a white KTM 690. This is the first reaction for many people.
So is it really? In big lines yes. Of course. Husqvarna is part of the KTM group since 2013. And there are only slight change's made. The first 'big' change is the frame. Because of the new Euro4 or 'KTM 690 Duke' engine a few frametubes have been changed. Check this YouTube video made by Pirate Racing where the frames are being compared. This is a German video.
As this picture shows, the 701 frame has a sharper angle. I guess this will result in a smaller turning circle. This is one of the most anoying things on the 690.